Our Clients are Shouting About Us.
Our online review management services are helping leading local brands in the franchise and corporate market increase the quantity and quality of their online reviews.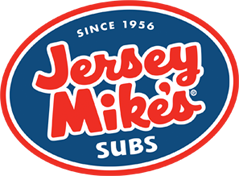 Jersey Mike's is a rapidly growing sub sandwich franchise with 750 locations. Jersey Mike's San Diego County contracted with Shout About Us to help acquire more online reviews from their satisfied customers with the goal of improving their search placement on Google+ and Yelp. Shout About Us implemented a turn key solution for mobile users to quickly and easily leave a review for their favorite sub shop, Jersey Mike's! This included custom napkin displays, window clings and review cards that drive satisfied customers to their review site of choice.
Result: An 8 store 90 day test period resulted in an increase in average number of reviews per month from 1.5 to 8 reviews per month and an average star rating increase from 2.73 to 3.73. Jersey Mikes competition on the other hand stayed relatively flat for the same time period.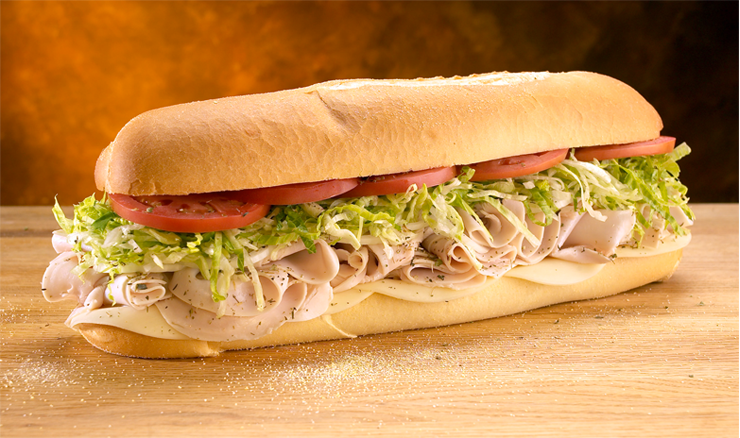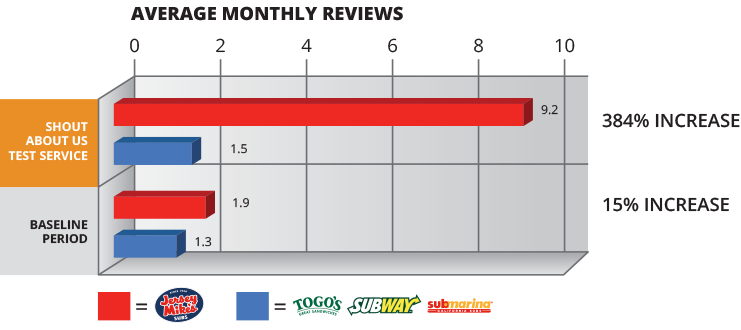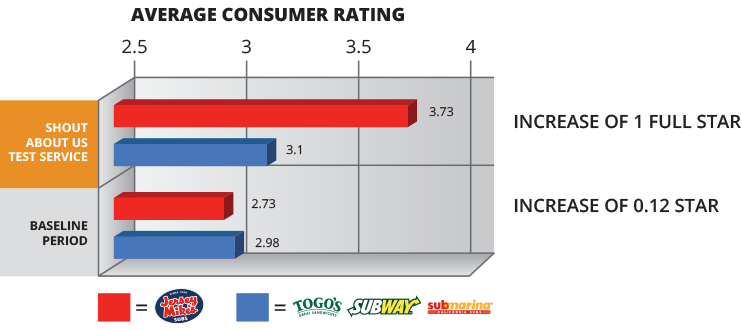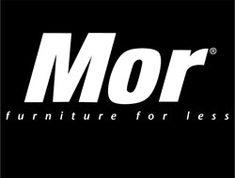 Mor Furniture is a regional furniture retailer with 27 locations in 7 states. Mor is a consistent advertiser on Yelp. However, their average review score at 2.3 was hurting their ability to convert viewers into customers. Shout About Us implemented a four store, 90 day pilot focused on increasing positive reviews from satisfied customers and increasing review scores on Yelp and other major review sites. The service included custom review displays and table clings on all sales/ service decks. All sales personnel were provided Shout About Us best practices training materials and review cards. Review cards were attached to all outgoing invoices and delivery notices.
Result: The net result was an average monthly increase from 5 to 13 reviews per month and an average increase in star rating from 2.3 to 4.4. Mor's competition showed minimal increases during the same time period.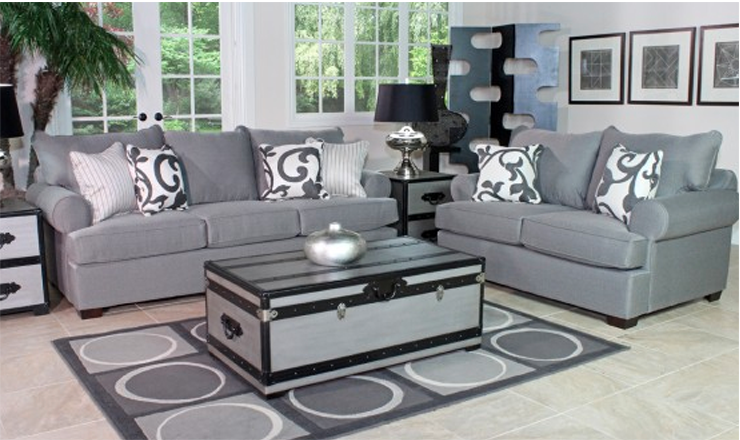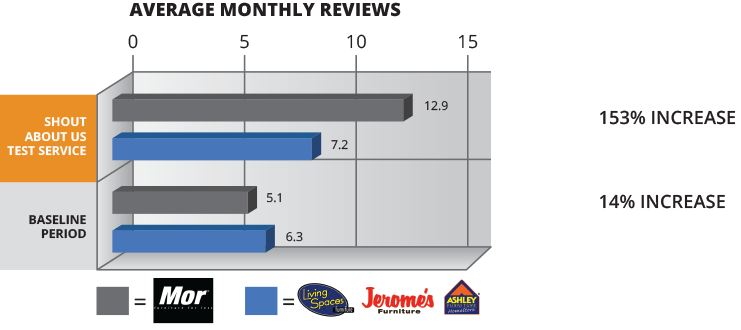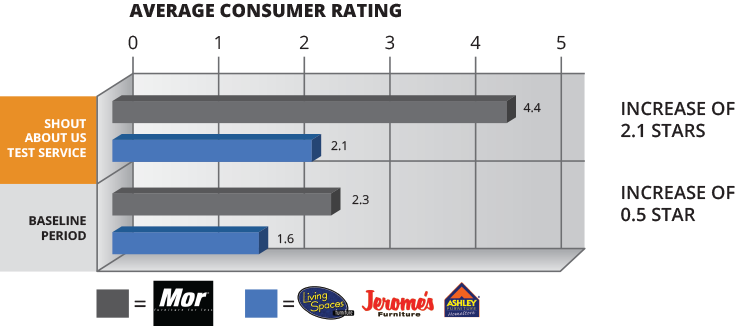 Sport Clips is a 900 store hair salon targeted towards athletic boys and men. Southern California region was focused on leveraging their young clientele to post positive comments via Yelp, Foursquare and Google. Shout About Us produced custom in store collateral focused on driving reviews at the point of service. This included mobile QR code stylist displays, mirror clings, review cards and an employee contest to educate and bring awareness to the importance of online reviews and its influence on driving new customers.
Result: A 7 Store 90 day pilot resulted in an average increase in the number of reviews from 1 review a month to almost 7 a month and an average increase in star rating from 2.3 to 3.9. Sport Clips competition showed slight decreases during the same time period. See Graphs on right.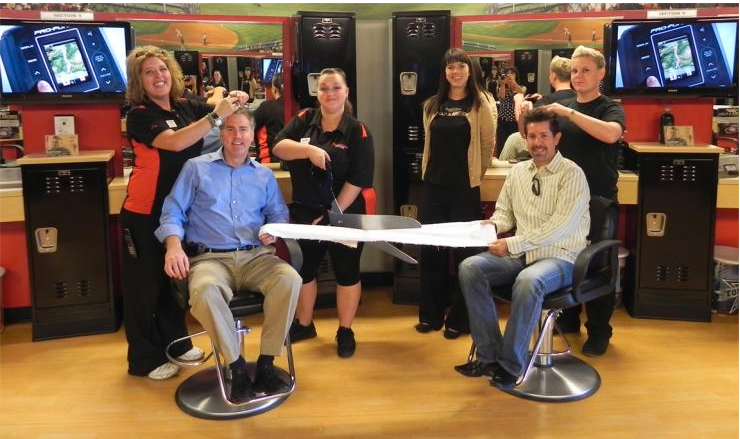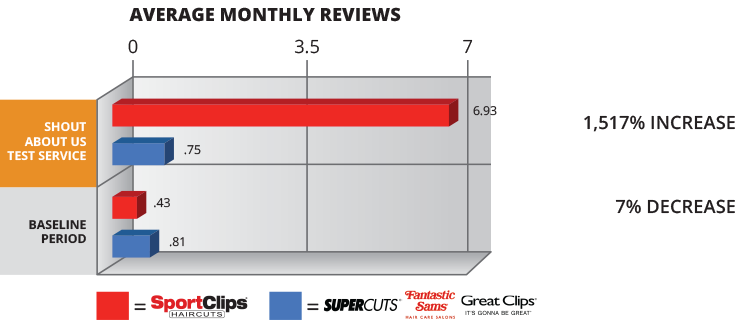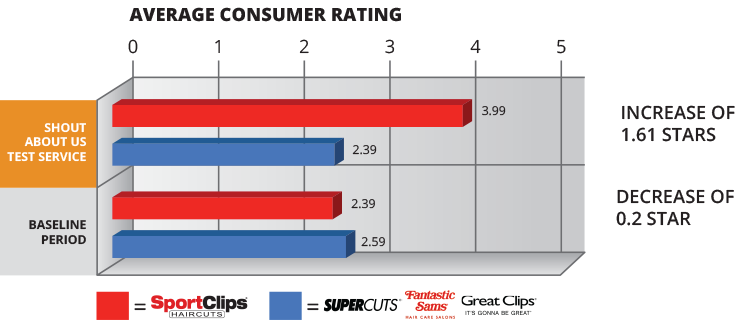 Because customer reviews are an important piece of the social conversation about a business' performance and reputation.
Steve Goble
Annex Brands
(VP of Marketing)